Oh shucks! It looks like I've neglected my blog again! I'm so sorry! I know you don't want to hear my never ending apologies so let's go on to the good stuff. I even have a freebie for digital scrappers if you can endure this enormous post!
First off I have a sale currently running in my store at Paperthreads. Hurry it ends on St. Paddy's day! Click on the blinkie to be taken to my store.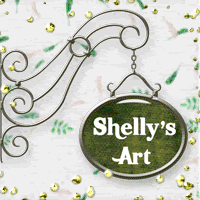 (Note credit for many of the styles used in my Ad blinkie goes to Bannerwoman...click on her blinkie in my side bar for more info)
I have a very popular new file in the store. It is great for the bird craze that has hit the paper crafting world.
It is called
birds of a feather
. It is great because all pieces cut separately so you can mix and match legs, wings, eyes to make your unique bird.
Click on the photo to be taken directly to it in my store.
I have a wonderful
collapsible box with ties
that is so versatile and so easy to make. It would work great for storing all those little tiny embellishments like dew drops, buttons, and even glitter glue. I also think it would make a great little Easter basket for a teacher. The best thing about this is the box folds flat so it will fit in a card to be mailed. A great surprise! Click on the photo to be taken directly to it in my store.
I also have many new files that hopefully will hit the store before my sale is over so keep checking the store.
Here is a sneak peak!
I also have some build an Easter egg files in the works, an Easter candy bar wrapper, tic tack holder, and two build an Easter egg files with grass, tree and Easter basket. Yes, Easter is definitely under way on my computer!
I also have a new kit ready for digital scrapbookers. As I said hopefully it will be uploaded to the store before my sale is over on Tuesday. It is perfect for photos of little ones playing with that famous colored dough. I will give you more details about this kit once it hits the store and also I have a freebie add on too!
I've been neglecting to tell you all about my Creative Design Team long enough. So without further ado I will announce at least one member now and then more each day until I announce them all.
Please welcome Laury Vaden! She is an absolutely amazing lady with so much talent. She is a whiz who sometimes helps me with my files when I get stuck. She comes to my rescue many times to make my files the best they can be. I'm so delighted to have her on my team! Here are a few words Laury would like to share about herself.
"I have always been surrounded by art. I grew up in a home
where the walls were fi lled with oils and watercolors. Some of
my parents close friends were artist. My best friend's father was
an artist. My nursery school teacher's husband was an artist. We lived 2 miles from Mystic Connecticut where each year I
attended the annual Mystic Art Festival.
I am a painter, quilter, weaver, spinner, computer artist, tatter, knitter, fabric designer, jewelry designer etc. My work is as
diverse as the media I work in. I have been advised to focus. I
get bored. I love to learn new techniques; new ways of creating
beauty. I am entranced and amazed by the uniqueness of each
media/technique. I love texture and color. My first painting class was in Uba, Brasil. I continued my art training at Vanderbilt University where I studied drawing and
painting. I have a BS in Computer Science from Vanderbilt
University and an MS from the University of Illinois Chicago
campus. When I turned 40 I studied with Natalie McKay
in Flemington. I have taken classes at the Somerset Art
Association and I am currently working my way through the art
classes at RVCC. I have shown work at the Petite Gallery in Clinton, NJ, the
Highland Park 2007 Art Festival, and at Over Th e Moongate in
Highland Park where I was part of a 3 person show
March 8, 2008.
I am currently exploring printing with the intent
of not only learning and creating but of also
documenting my experiments. I am also currently learning and designing
for my Craft Robo which I recently
purchased last October 2008. I look forward to working with
Shelly's Art.
Laury Vaden magentaswan@comcast.net"
See I told you she was very talented! Check out her
website
too. You'll be blown away with her artwork! She also has some other neat stuff even tutorials so you simply must check it out!
Here are a few projects she designed using my files. This adorable card uses the
birds of a feather
file mentioned above. Don't you just love the jewel eyes!
The beautiful card below is of Laury's own design but does use my
elegant sentiments
file.
This is a card Laury did for the card sketch challenge I host on Paperthreads. I think the removable bookmark is an excellent idea! It used my
playful flowers, branches and leaves
file.
The card below uses my
clothes line baby girl
file. I just love the quilted work she did with the pen tool and the bright colors.
I have many more works from her but this post is getting quite long so I'll share them later.
Now to get to what you have been waiting for. Here is a freebie I designed while testing Bannerwoman's awesome stitching style. This style is absolutely awesome! I highly recommend you click on Bannerwoman's blinkie in my side bar for more info. Oh and I also used her felt style too! Click on the preview to download the freebie. Oh and I no longer use 4shared. Please leave a comment here if you download. A little thank you really warms the heart!