This week's Make it Monday challenge at Papertrey Ink involves making a heart wreath by using a heart mask and small stamps. I just think Melissa is incredibly talented! She has a knack for knowing exactly what colors and patterns to mix to make absolutely beautiful creations. It's not surprising she has come up with an impressive video to share with us. Please check it out on Nicole's blog
HERE
.
I love Melissa's card soo much that I decided to replicate her design. I have found a post it note that is sticky on the entire back of the note works very well for masking. I found mine at the Dollar Tree. So I used my Sizzix Framelits heart dies to cut a mask. This technique is wonderful for making use of some of the tiny floral stamps included with many stamp sets. I used several different ones so I will list exactly which ones at the end of this post. I couldn't believe my eyes when I removed my mask. I had a darling little heart opening framed by super cute florals. Then I started adding the leaves. I thought oh no...I've ruined it! I wasn't liking what I was seeing at all! However, I kept going adding more leaves, dots, and hearts just as Melissa instructed. The more I added he more I liked my wreath. Those tiny hollow hearts I stamped in green were the perfect finishing touch! I have to say I almost didn't add these because hearts are supposed to be pink or red right? But in this instance the green hearts were perfect to add to the open spaces without taking away from the focal point.
I cut the love die cut out of some handmade paper the kids and I made one Summer. I used a sentiment from PTI's Colorful Words stamp set. I originally wasn't going to even buy this stamp set but we ended up doing a split on the forum so others took a few of the sentiments I didn't think I would use. However, I'm so glad I bought this set as I've used it so much! I haven't colored the letters yet just stamped it in colored ink or heat embossed it. I would love to see how it looks foiled! Anyway, does this happen to you? You get an item and don't think you're going to love it but once you start using it...you wonder how you lived without it!
A strip of PTI's chicken scratch gingham paper and some sequins finishes the card.
Supplies are listed and linked below:
Flowers:
Hearts: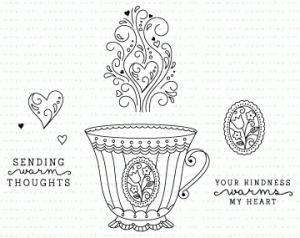 PTI What the Doodle: Tea Time stamp set
Leaves:
Sentiments:
Inks: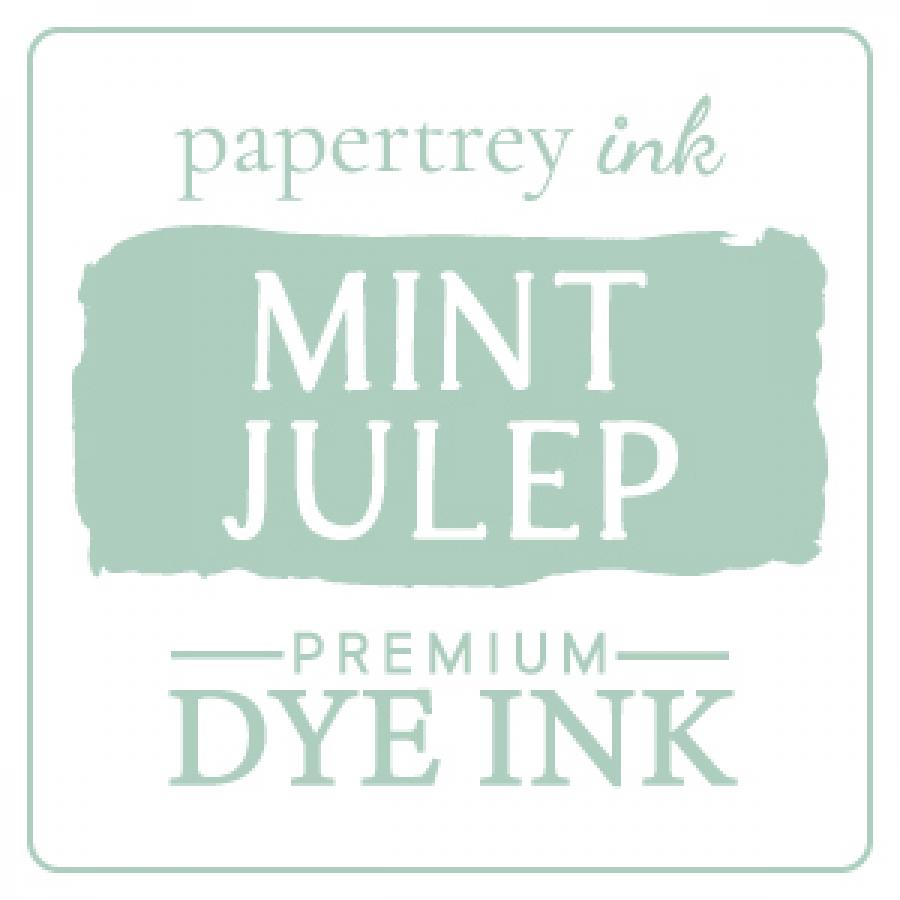 PTI Mint Julep Dye Ink
Heart dies used to cut post it note mask:

Sizzix Framelits: Hearts Die Set
Thanks for stopping by! I am on a mission to reorganize my craft room again. I will be sharing some tips and pics on my blog here in the near future. Please stop by again!